Banks are the leading industry when it comes to fair chance disclosure, with five companies disclosing a policy for hiring formerly incarcerated individuals.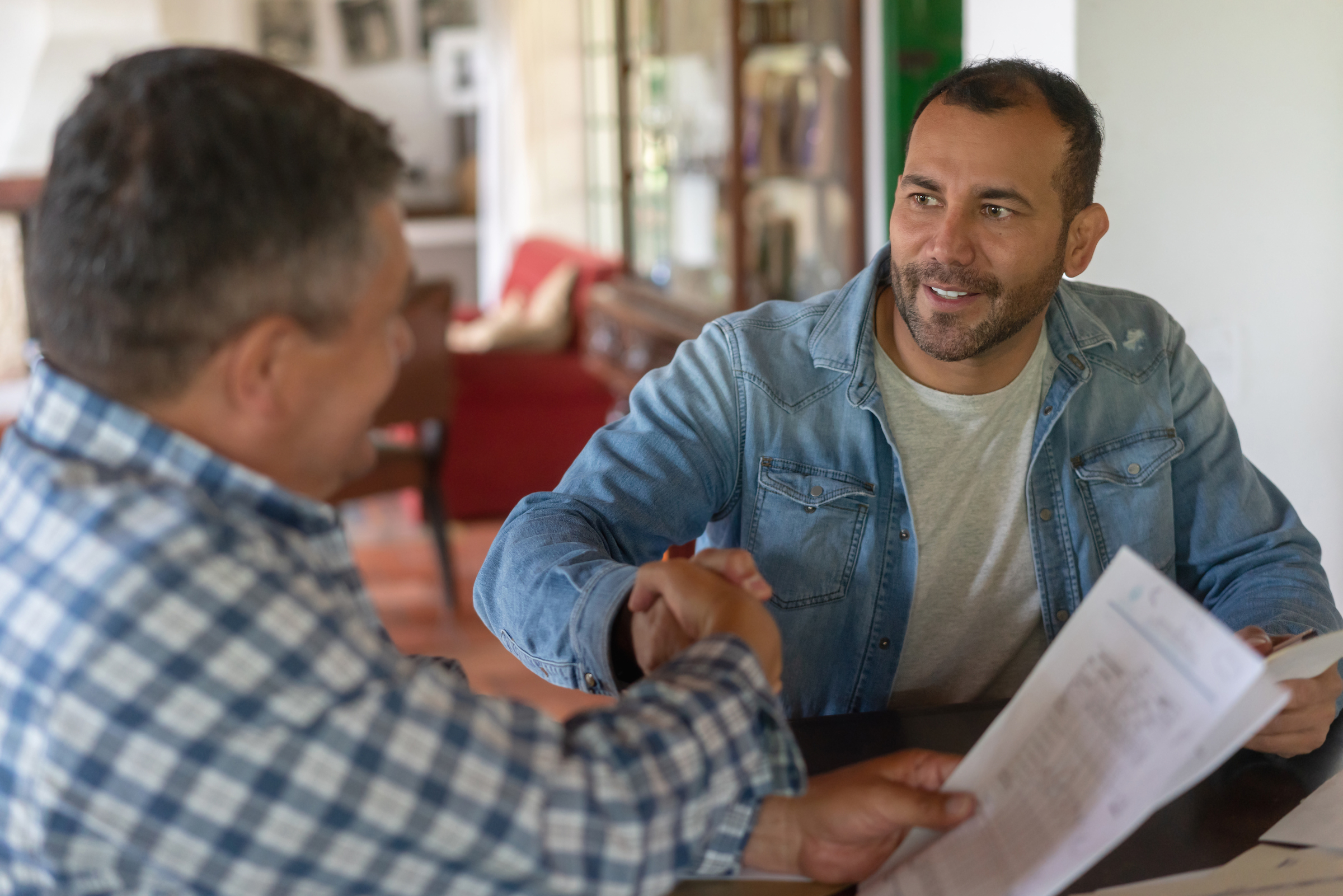 This report was written by Daniel Krasner, Research Manager on the Corporate Impact Team and Ashley Marchand Orme, Director, Equity Initiatives, also on the Corporate Impact Team. 
JUST Capital polling finds that the American public continues to want corporate leaders to prioritize their workers. And our research suggests that companies that do tend to outperform their peers. One group of workers that companies are often less attentive to, however, is formerly incarcerated individuals.
Data from the Bureau of Justice Statistics and Federal Bureau of Investigations estimates that over 70 million Americans have a criminal record. Some estimates suggest that up to one in three Americans could have a record, and that can be for issues as minor as an arrest without conviction. The unemployment rate for formerly incarcerated workers is 27%, significantly higher than the overall unemployment rate (approximately 3.5% at the time this article was published). And while the unemployment rate captures just those who are actively seeking employment, the jobless rate for formerly incarcerated individuals is even greater, estimated at 60%. There remain, however, about 9.6 million job openings in the U.S. as of the end of June, according to Bureau of Labor Statistics data.
Key Takeaways
Less than 5% of companies in the Russell 1000 disclose a fair chance policy.
Almost half of those companies that disclose fair chance policies are JUST 100 leaders.
Banks are the leading industry with five companies disclosing policies, followed by Utilities; Software; Food, Beverage,  & Tobacco; Food & Drug Retailers each with three companies disclosing policies. But 53% of industries do not contain any companies that disclose fair chance policies.
Salesforce invested $2.5 million dollars in the Slack-founded initiative Next Chapter, which seeks to encourage fair chance hiring practices through a software engineering apprenticeship program for formerly incarcerated individuals, while working with partners Zoom, DropBox, and PayPal.
Companies can lead on fair chance by publicly disclosing policies and programs that attempt to compensate for racial inequities by committing to fair chance hiring practices, especially in high-wage industries, and removing barriers for people with criminal histories.
As companies strategize how to find talent in a tight labor market, fair chance hiring broadens the pool of workers who can fill a variety of roles. Fair chance hiring provides employment opportunities to individuals, regardless of their criminal history. Employers may be hesitant to implement these practices, concerned about the risk of negligent hiring liability, a term to describe hires that could lead to future legal repercussions. However, a new study demonstrates that this risk is largely imaginary, is most common in a specific number of jobs with obvious risks, and further proposes five steps to enable a fair chance workforce while protecting your company.
Other research has shown that hiring formerly incarcerated individuals benefits businesses through cost savings as a result of increased retention, decreased turnover, and higher employee loyalty. The federal government has begun moving on its Alternatives, Rehabilitation, and Reentry Strategic Plan to provide these opportunities at the federal level. Companies have much to gain by following in the government's footsteps.
At JUST Capital, we recently evaluated how Russell 1000 companies perform on fair chance policy disclosure. In our 2021 and 2022 Corporate Racial Equity Trackers, we examined fair chance policies among the largest 100 U.S. employers. (Black and Native Americans are most disproportionately impacted by the U.S. criminal justice system. The NAACP reports, for example, that while 5% of illicit drug users are Black, they make up 29% of people arrested and 33% of people incarcerated for drug offenses. Native women, especially, are overrepresented among incarcerated people. Per every 100,000 Native women within the population, 349 are in prison or jail. That compares to 285 for Black women, 115 for Hispanics, and 108 for whites, out of every 100,000 women for each of those demographic groups, the Prison Policy Initiative reports.) This new analysis, however, marks the first time we've taken a holistic look across the Russell 1000. Here's what we found.
The Current State of Fair Chance Policy Disclosure Among Russell 1000 Companies