Top CEOs Agree: Business Needs to Work for All Americans
The Business Roundtable redefines the purpose of a corporation for the 21st century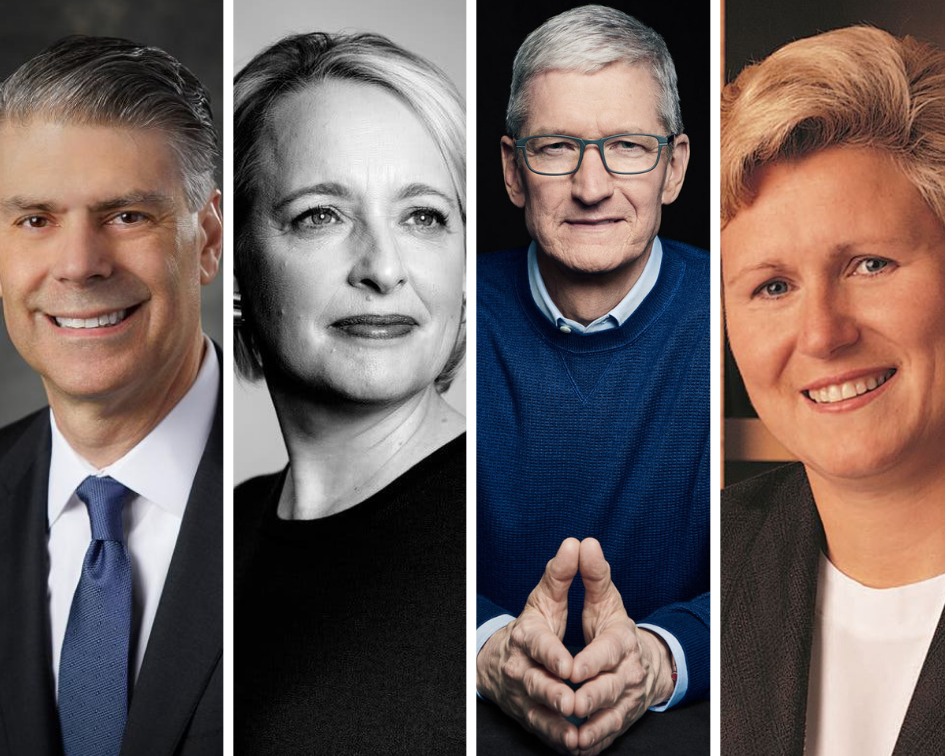 Earlier this summer, in conversation with Larry Fink at the Aspen Ideas Festival, Darren Walker, President of the Ford Foundation, said, "As an asset owner…I would like to put a nail in the coffin of the ideology of Milton Friedman that the only purpose of the firm is profits – because that ideology will asphyxiate our democracy and ultimately be harmful and be the end of us all."  
Today sees a major step being taken in that direction.
The Business Roundtable, an association of the chief executive officers of nearly 200 of America's largest and most influential companies, released a new Statement on the Purpose of a Corporation. After 41 years of endorsing a business governance model of shareholder primacy – in which corporations exist principally to serve shareholders – the organization committed to a new ethos in which the purpose of a corporation is to benefit "all stakeholders – customers, employees, suppliers, communities and shareholders."
The move was warmly welcomed by Walker in the Roundtable's press release, "This is tremendous news because it is more critical than ever that businesses in the 21st century are focused on generating long-term value for all stakeholders, addressing the challenges we face, and resulting in mutual prosperity and sustainability for both business and society." 
Based on our research, the American people wholeheartedly agree. Every year since 2015 we've polled thousands of Americans on a fully representative basis to ask them what matters most regarding business behavior today. The key takeaway, every year, is that regardless of income, age, political affiliation, or location, the public is united in their desire for corporate America to stop prioritizing shareholders above all else, and to start sharing success with all business stakeholders, including employees (primarily), as well as customers, communities, and the environment. They also want corporations to lead with integrity and to embrace more ethical governance principles. 
Seen in that context, the Business Roundtable's move may be viewed as heralding a new era in business thinking, one that aligns much more closely with the values of the public and which, if successful, can help to restore faith in business and markets as a force for good for all Americans. 
What matters now is implementation. Corporate CEOs need to operate every day with all their stakeholders in mind, and investors need to recognize that those choices make for more successful companies. The system needs to align to enable a more virtuous cycle.
As companies and investors move in this direction, we have solutions here at JUST to support the journey. We have the definitive Roadmap on what corporate America should prioritize regarding each stakeholder, and four years of corporate performance data, research, and rankings to help companies benchmark themselves against their peers on all the important issues, identify best practices, and assess the business and investment case for adopting just businesses behaviors. 
From JUST Capital CEO, Martin Whittaker: "Corporate America is going through a sea change in terms of how the core purpose of business is defined. We applaud the Business Roundtable's leadership on this issue and their embrace of the  stakeholder ethos in which businesses are committed to greater shared prosperity for all Americans. We look forward to working with them and all corporations to bring this vision to life." 
If you are a corporation, especially one in the Russell 1000, and haven't yet engaged with JUST Capital, please reach out to our corporate engagement team to learn more. We're eager to help you on your journey to justness and create a more inclusive economy for all Americans. 
---
Want to read more stories like this?
Our FREE weekly newsletter about the future of capitalism and the movement to build a more equitable marketplace in America. 
---
Read the full text of the Business Roundtable's New Statement on the Purpose of a Corporation
Americans deserve an economy that allows each person to succeed through hard work and creativity and to lead a life of meaning and dignity. We believe the free-market system is the best means of generating good jobs, a strong and sustainable economy, innovation, a healthy environment and economic opportunity for all.
Businesses play a vital role in the economy by creating jobs, fostering innovation and providing essential goods and services. Businesses make and sell consumer products; manufacture equipment and vehicles; support the national defense; grow and produce food; provide health care; generate and deliver energy; and offer financial, communications and other services that underpin economic growth.
While each of our individual companies serves its own corporate purpose, we share a fundamental commitment to all of our stakeholders. We commit to:
Delivering value to our customers.

We will further the tradition of American companies leading the way in meeting or exceeding customer expectations.

Investing in our employees

. This starts with compensating them fairly and providing important benefits. It also includes supporting them through training and education that help develop new skills for a rapidly changing world. We foster diversity and inclusion, dignity and respect.

Dealing fairly and ethically with our suppliers

. We are dedicated to serving as good partners to the other companies, large and small, that help us meet our missions.

Supporting the communities in which we work

. We respect the people in our communities and protect the environment by embracing sustainable practices across our businesses.

Generating long-term value for shareholders

, who provide the capital that allows companies to invest, grow and innovate. We are committed to transparency and effective engagement with shareholders.
Each of our stakeholders is essential. We commit to deliver value to all of them, for the future success of our companies, our communities and our country.