JUST Capital Receives $1 Million Gift From LinkedIn Co-Founder Reid Hoffman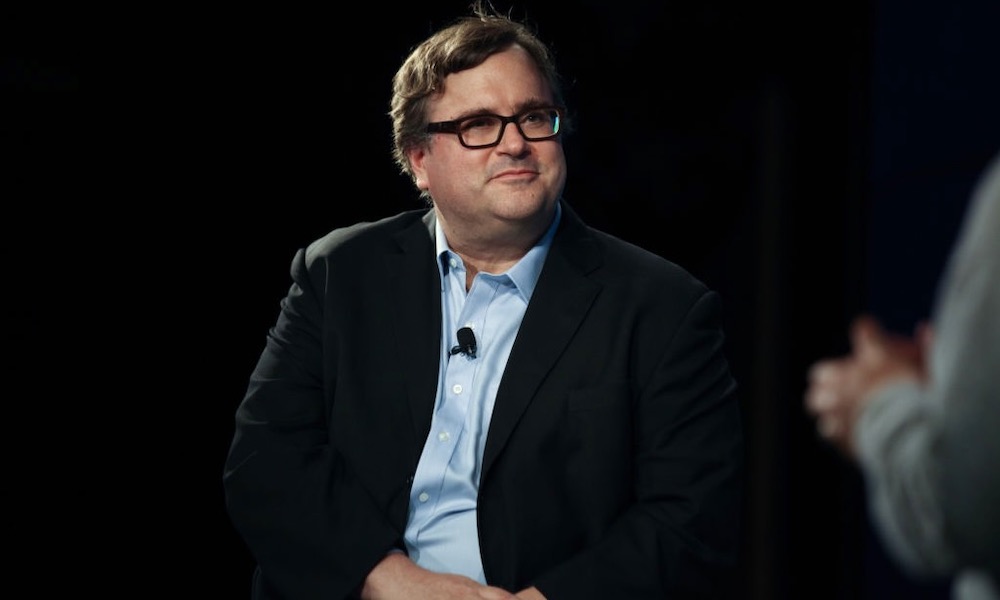 JUST Capital is pleased to announce that Reid Hoffman, Co-Founder of LinkedIn and Partner at Greylock Partners, is making a $1 million gift to the organization. Hoffman's contribution will help to further our mission to build a more just form of capitalism, one that works for all Americans, by helping companies improve how they serve each of their stakeholders.
Hoffman co-founded LinkedIn in 2003, serving as the company's CEO and chairman until 2009 and its executive chairman through 2016. He joined venture capital firm Greylock Partners in 2009, where he focuses on funding early-stage startups and was an early investor in Airbnb. He sits on the boards of several nonprofit organizations, including Kiva, Endeavor, and New America. Hoffman, who also hosts the Masters of Scale podcast, has received an honorary CBE from the Queen of England and the Salute to Greatness Award from the Martin Luther King Center for his philanthropic efforts.
"The pandemic and recent shifts in the labor market have underscored just how much change is needed for workers across the country," Hoffman said. "JUST has worked with some of the largest U.S. employers on fair wages, health and safety on the job, and other key issues for workers. I'm proud to be investing in a partner with this level of influence at a time when corporate America needs to act swiftly on these issues – and hope this urgency inspires others to join me."
His gift comes as our polling of the public shows that, once again, Americans across demographics are united in wanting companies to step up for their workers. But, at the same time, Americans we've surveyed show growing frustration and waning patience with the speed at which corporate America's taking action. As the country navigates through the latest stage of the pandemic, our Rankings, research, polling, and programs like the Worker Financial Wellness Initiative will help to incentivize, guide, and support corporate action for workers over the long-term.
"The last two years have only underscored the importance, to the American public, of the "S" in ESG. Workers are no longer willing to settle for jobs where fair pay, opportunity, diversity and equity aren't prioritized. And, with Reid's support, we're dedicated to ensuring that all jobs offer these fundamentals," JUST CEO Martin Whittaker said. "We're incredibly grateful for Reid's partnership and generosity, and look forward to seeing the scale of his gift's impact on workers."
In addition to advancing our overall mission, Hoffman's contribution will help support a renewed focus on defining and driving forward the "S" in ESG across corporate America. For more information on JUST Capital's impact, please reach out to Senior Director, Institutional Advancement Jason Rizzi at jrizzi@justcapital.com.