JUST Capital Welcomes Participant Chief Impact Officer Holly Gordon to Board of Directors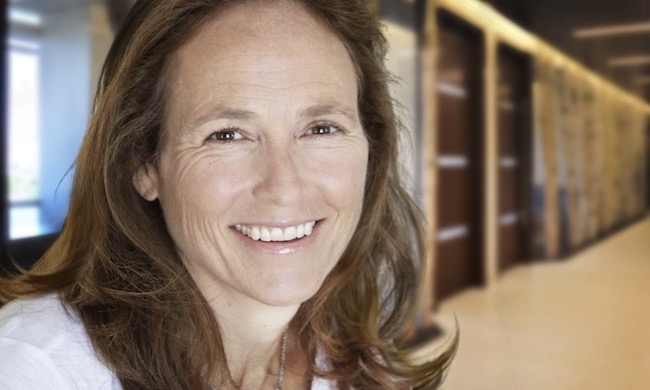 JUST Capital is pleased to announce that Holly Gordon, Chief Impact Officer at Participant, has joined our Board of Directors. Gordon is the eighth board member JUST has welcomed over the past year, and brings with her a wealth of experience and expertise in narrative change, strategic partnerships, and creative production.
Gordon joined Participant – the production company behind films including American Factory, Just Mercy, and Roma – in 2017 and leads its social impact strategy, helping accelerate the company's work to tell stories that inspire positive social change through strategic partnerships and global, multi-year campaigns. Prior to Participant, Gordon co-founded Girl Rising, a global girls' education campaign, and served as an Executive Producer of the award-winning documentary that sparked the initiative. In 2012, Forbes named Girl Rising the Most Dynamic Social Initiative of the year.
Gordon brings a crucial eye to JUST's efforts to redefine corporate success beyond solely financial performance. Our new partnership with CNBC will work to arm executives and investors with the data and analysis needed to understand, and incentivize, corporate leadership in a stakeholder-driven economy. And, as our polling has shown, help provide the American public with the transparency and accountability they're looking for from corporate America.
"Over the years at JUST, we've come to understand that moving from a shareholder-focused model of success to an integrated, stakeholder-driven model is just as much a narrative shift as it is an economic one," JUST Capital CEO Martin Whittaker said. "We're thrilled to have Holly's expertise on our board to help accelerate a wider change, backed up by the right data and insights, in how we view corporate leadership."
Gordon is a member of Fast Company's League of Extraordinary Women and one of Newsweek's/The Daily Beast's 125 Women of Impact. In 2015, she was named a Presidential Leadership Scholar. Gordon currently also serves on the boards of MAKERS and Girl Rising.
"We're honored to have Holly's leadership on our board at such a critical time for JUST as an organization and for the stakeholder capitalism movement broadly. We look forward to working together to build greater understanding of what stakeholder-driven corporate leadership through the pandemic recovery looks like," Laurel Britton, chair of our Board's Nominating and Governance Committee, said.