PayPal CEO and JUST Capital Co-Founder Discuss Why a Healthy Economy (and Democracy) Starts with Worker Financial Wellness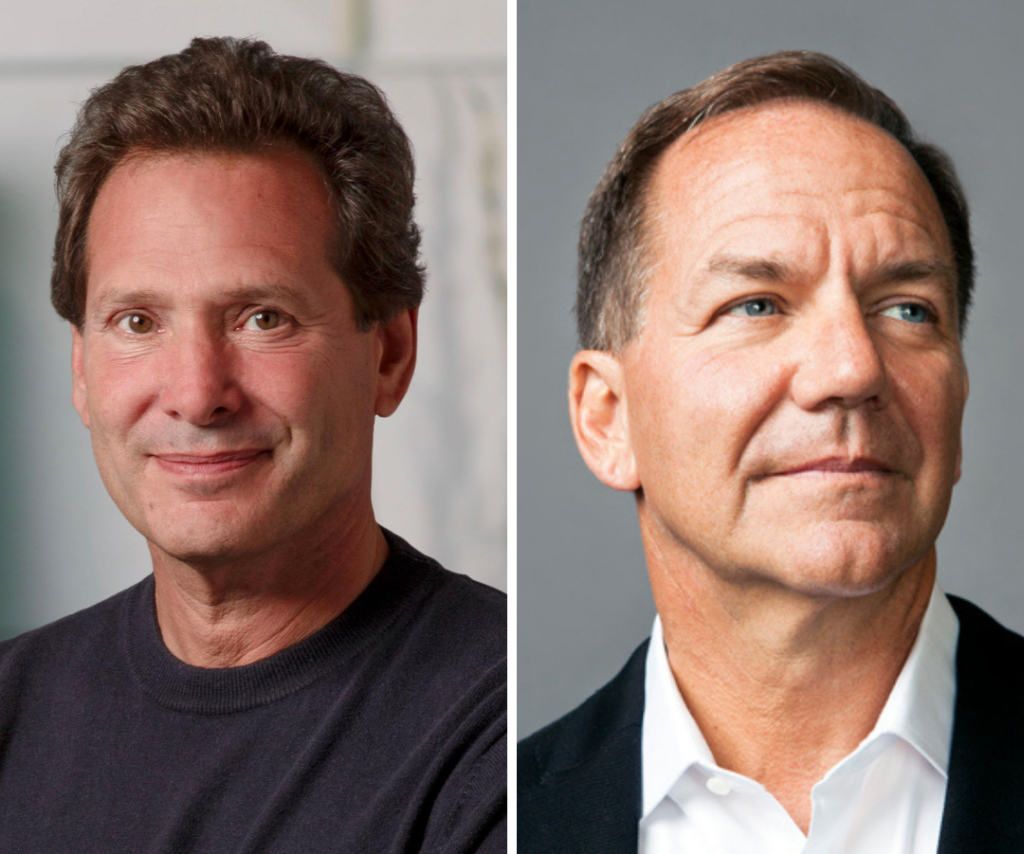 2020 has been a year of profound change and upheaval – from the COVID-19 pandemic to our national reckoning with racial injustice to last week's unprecedented election and the continued fight for American democracy. Amidst these monumental and unusual events, the call for stakeholder capitalism has continued to mount, with workers' needs – health, safety, security, fair treatment, and pay – at the forefront of the conversation. 
Earlier this year, JUST Capital and PayPal launched the Worker Financial Wellness Initiative, a new, critical project to make workers' financial security and health a C-suite and investor priority. And at the Forbes JUST 100 Virtual Summit – where we celebrated the 2021 Rankings of America's Most JUST Companies on October 14 – we discussed why worker financial wellness must be a priority for corporate leaders, now more than ever, in conversation with PayPal CEO Dan Schulman, JUST Capital Cofounder & Chairman Paul Tudor Jones, and Chief Strategy Officer Alison Omens.
Explore our key takeaways below.
To live a purpose-driven mission, you can't leave your workers behind. 
Even before the COVID-19 crisis hit the U.S., far too many Americans were struggling to pay their bills each month, an issue that has only been exacerbated as our economy has contended with the impacts of the pandemic. In 2018, PayPal CEO Dan Schulman decided to find out whether employees were able to make ends meet – and because his company paid employees at or above market, he expected a good news story. But when he surveyed his workers, he learned that more than two-thirds of call center and entry level employees were struggling to pay their bills each month, let alone save for their futures or for emergencies. Dan explained that "our mission as a company is to democratize financial access," and that while PayPal's focus had been to achieve this mission for customers, its employees were being left behind. In better understanding the financial health and security of his workers, Schulman was able to evaluate the broader implications of his mission, and make critical changes to ensure that workers were not simply the purveyors of this mission, but also its beneficiaries. 
Paying a living wage is the first step toward reducing systemic inequality.
In our six years of polling the American public, we've heard every year that workers are the most important stakeholder for corporate America, and that paying a living wage is critical to creating a more just form of capitalism (this year, and last, Americans agree that paying a fair, livable wage should be the top priority for companies). In discussing why this issue is so important, Tudor Jones emphasized that "paying a living wage is the first great step to reducing the inequality gap, taking care of employees, and hopefully building a larger pie for the entire country." Today, among the 20 million workers who work for the Russell 1000 companies we evaluate, we estimate that 50% currently do not make a living wage. Tudor Jones identified Schulman as "the flag bearer" in driving change on this issue, and believes that boards, shareholders, and employees themselves will increasingly demand a living wage. 
Investing in workers delivers shareholder value.
There is a pervasive narrative on Wall Street that raising wages destroys value – something we saw play out recently when Costco stocks dropped after the company announced that it was maintaining COVID-19 wage hikes for its frontline workers. Schulman called this narrative "fundamentally wrong" – noting that the single biggest competitive advantage for any company is the talent and passion of its workers, and that the most talented people want to work for companies that both stand for a purpose and ensure their financial security. "I actually think if you don't have a purpose as a company and don't treat your workers as your most valuable asset," Schulman explained, "then you minimize your profitability going forward." Tudor Jones agreed, suggesting that the market is beginning to understand this, bolstered by growing research to suggest that a company's "net contribution to society" is key to the formula for raising the company's net value overall. 
Creating a healthy economy is crucial to creating a healthy democracy.
Healthier employees not only have the ability to strengthen the financial health of their companies (and in turn, the economy), they create a healthier democracy. Schulman noted that "democracy asks us to rise above our own self interest to support what's right for the whole," but when employees are financially insecure, they question the system. A strong economy, a healthier capitalism that really cares about everyone, is essential for a strong democracy – and that begins with treating workers right. Tudor Jones emphasized the critical importance of this work: "We're not going to change this country, we're not going to feel embarrassed to be Americans, we're not going to be proud of what we do every day unless we change where we work first. It's the only way we're going to get gender equity, income equity, wealth equity, or racial equity. It's the only way we're going to do it." 
You can watch the full JUST 100 Virtual Summit here.