The JUST Report: SCOTUS Decision Puts Spotlight on Corporate DEI Programs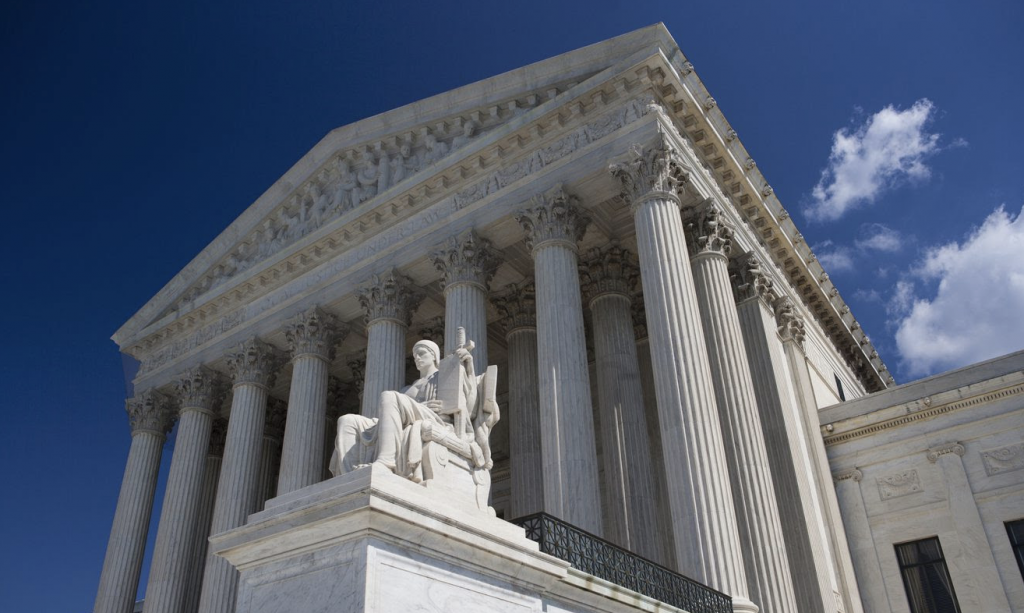 Last week's Supreme Court decision on affirmative action in college admissions could have far-reaching implications for corporate America. 
Diversity, equity, and inclusion (DEI) initiatives are likely to come under particular scrutiny and could face legal challenges. No doubt many companies will be carefully evaluating their position as I write.
Will companies pull back? It's too early to say. Certainly, corporate DEI departments appear to be undergoing changes, turnover in DEI roles is high, and workplace diversity efforts are experiencing challenges. Some will be cautious about speaking up publicly on divisive social issues for fear of sparking a backlash. That said, many others – including Microsoft and Salesforce – have been adamant that their "commitment to equality doesn't waver."
Our data shows that more companies than ever are pursuing DEI-related activities – diversifying their teams and boards, disclosing EEO-1 data, supporting pay equity, investing in worker financial health, expanding benefits like paid parental leave, and more. Research suggests that the business case for diversity today is strong, and we know that recruiting and retaining diverse and well-credentialed workforces remains a top priority for CEOs. Moreover, our polling suggests a large majority of the public wants and expects corporations to do more. It's hard to see all this reversing.
If the SCOTUS decision does result in a reduced pipeline of diverse candidates coming out of academia (the amicus briefs filed by major U.S. corporations reference this) or a rise in legal challenges to DEI, companies will just have to work harder and smarter to achieve their goals. We will keep tracking it.
Be well,
Martin
QUOTE OF THE WEEK
"If companies expect to continue to be competitive in the global economy, they must remain focused on serving all consumers regardless of recent politically driven shifts around diversity, equity, and inclusion. For 30-plus years, studies have shown that DEI is not only the right thing to do for employees and customers, but it's also equally good for the bottom line. No matter the political headwinds, belonging in the workplace is here to stay." 
Mandy Price – CEO of Kanarys, a tech company that provides businesses tools to create long-term change around diversity, equity, inclusion, and belonging – speaking to JUST Capital about corporate equity efforts after the Supreme Court's decision on affirmative action.
JUST AI
Wired looks back at the deep learning boom of the 2010s and finds that many fewer jobs were eliminated by AI than expected. Meanwhile, a new poll featured by CNBC finds that C-suite executives have differing views on the impact of AI on jobs. CFOs are more likely to see it as a job eliminator versus their colleagues.
In Fortune's Broadsheet newsletter, Accenture CEO Julie Sweet makes the case for diverse leaders being the ones to shepherd in the era of AI. "Diverse leaders have had to continuously reinvent and adapt at a personal level in their career," Sweet says.
A new opinion piece in Forbes makes an argument for the creation of a new role at major companies, the chief AI officer. The mandate of the position, as envisioned by the author, would be to unlock new opportunities, streamline processes, drive innovation, and diversify into new markets.
U.S. News weighs the dangers of AI to the financial system and explores how the new technology could spark a crisis.
NBC News reports on a new New York City law coming into effect that will require companies to prove AI-informed hiring processes are not racist or sexist.
MUST READS
The New York Times reports on the state of CEO pay in America as it continues to rise. Although C-suite pay is exponentially higher than the median worker salary at America's largest companies, the way workers view executive pay may be more nuanced than you'd expect.
A new survey from IBM finds that 50% of CEOs have salaries tied to ESG goals, a 35% increase from last year.
The Wall Street Journal writes about how blue-collar workers, not just their white-collar compatriots, are working more hours remotely than before the pandemic.
Fortune highlights the 2023 Return on Leadership (ROL100) ranking in its CFO Daily newsletter. The list shines a spotlight on the connection between "purpose-driven" leadership and financial success.
A large swath of major U.S. employers, including JUST 100 companies Microsoft, GM, and JPMorgan, responded to the Supreme Court's decision to effectively overturn affirmative action, stating their continued commitment to DEI initiatives and corporate equity.
The Financial Times explores the ways ESG rating agencies can improve their standing in the business world. Eliminating conflicts of interest and standardizing corporate ESG disclosure are two steps recommended by the authors of the piece.
15,000 California hotel workers went on strike over the holiday weekend. As inflation takes its toll, the union is asking for a $5 wage increase, better health benefits, higher pension contributions, and less strenuous workloads. CBS News has the story.
CHART OF THE WEEK:
As we wait to see the corporate impact of the Supreme Court's recent ruling on affirmative action, we wanted to re-up relevant research from our March analysis on the state of demographic disclosure among America's largest companies. Between January 2021 and September 2022, we saw a significant increase in companies publishing some kind of workforce demographic disclosure – from just 32% to 72% – signaling that corporate America has been increasingly committed to diversifying their workforces. Still, only 34% of companies are currently disclosing the gold standard of demographic disclosure (the EEO-1 form or equivalent), so there is still a long way to go, particularly if corporate leaders face potential pushback against DEI practices following the recent SCOTUS decision.