Companies Offering Tuition Reimbursement Have Higher Dividend Yields
In last week's chart, we explored racial and ethnic board data disclosure across companies within the Russell 1000. In this week's edition, we look at the companies we rank that invest in workforce training programs, such as Starbucks (#68 in our Rankings), by offering tuition reimbursement or education assistance.
As we highlight in our Corporate Racial Equity Tracker, education and training programs are a critical dimension of advancing racial equity in the workplace and community. In a recent survey in which we asked Americans what they thought companies should do to advance racial equity, we found that 86% of respondents overall and 89% of Black respondents believe it is important for large companies to provide education and training for workers, including apprenticeships, tuition reimbursement, and career development programs.
We analyzed the 653 companies that offer tuition reimbursement (out of 928 that JUST Capital ranks) and found that those in the three largest market capitalization quintiles (Q3-5) are most likely to offer tuition than the two lower market cap quintiles (Q1-2).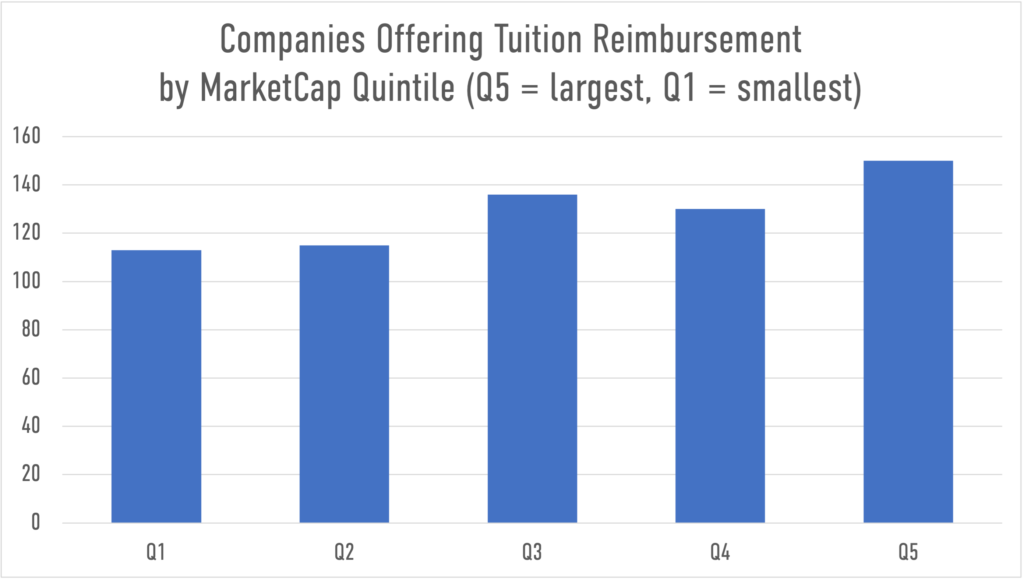 When we looked at these companies by sector, we found a higher percentage of Utilities and Telecommunications companies offer tuition benefits, compared to much lower percentages in the Real Estate and Technology sectors. Among companies leading in this area are several JUST 100 companies – including American Electric Power Company (JUST Rank #51) and Dominion Energy Inc. (JUST Rank #64) in the Utilities sector and AT&T Inc. (JUST Rank #8) and Verizon Communications Inc. (JUST Rank #42) in the Telecommunications sector.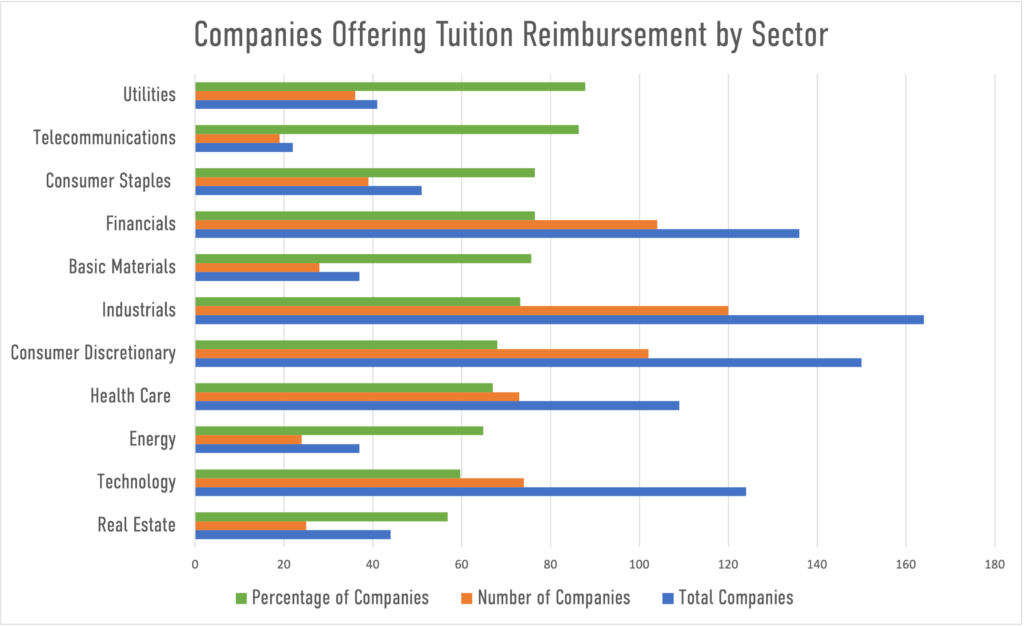 We also found that companies offering tuition reimbursement were less volatile and had higher dividend yields than those offering no tuition reimbursement benefits.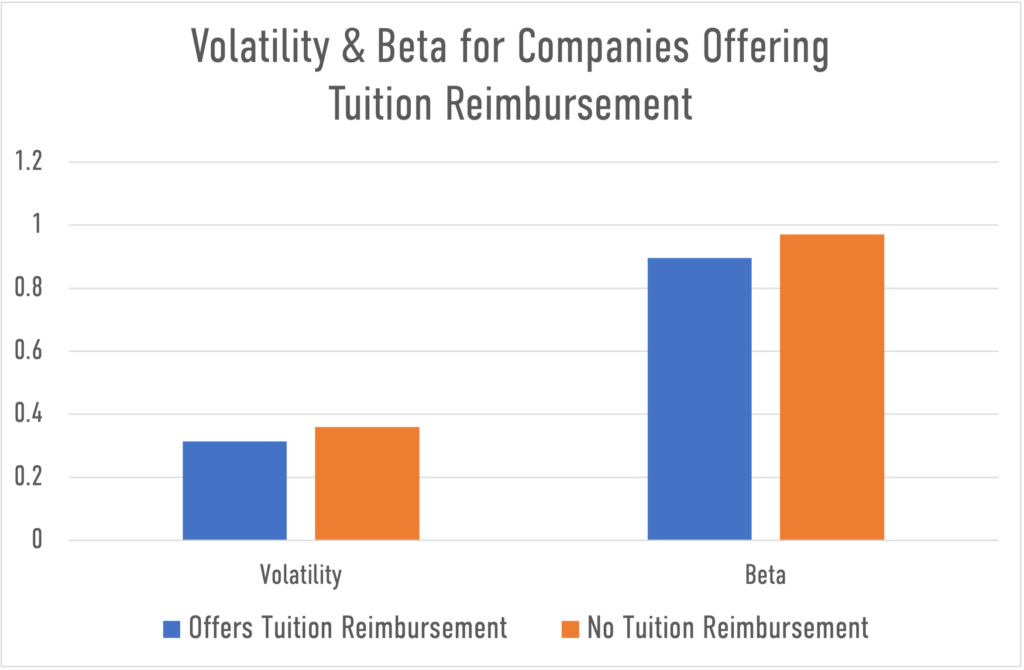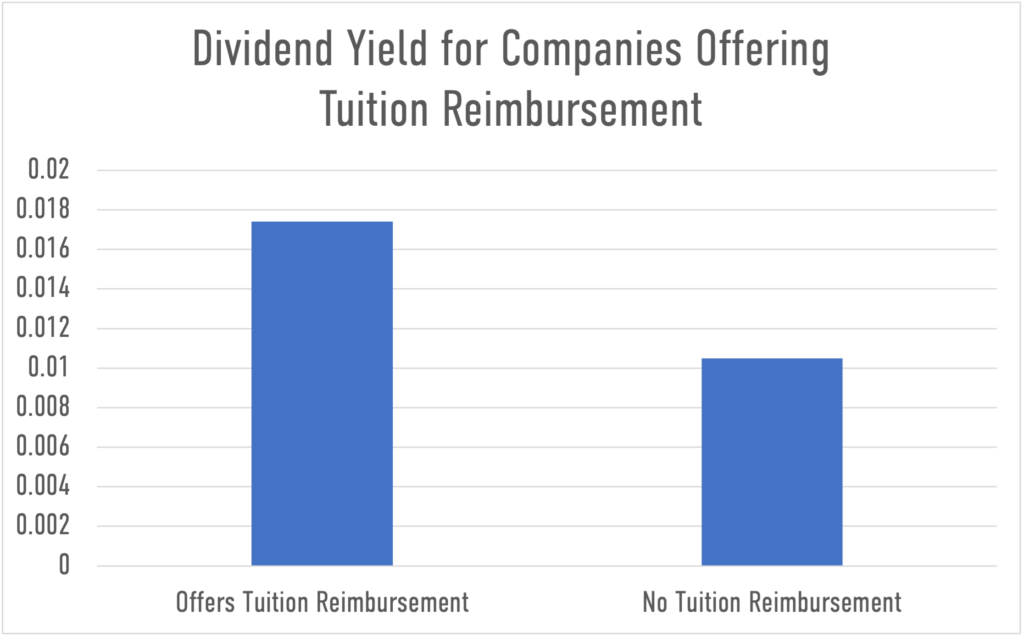 Finally, we found that companies offering tuition reimbursement had higher profitability ratios relative to those that do not offer this benefit. These profitability/return ratios represent the company's ability to generate returns to its shareholders, and the correlation may be due to the largest companies' ability to both bring in better returns and afford expensive benefits than smaller companies.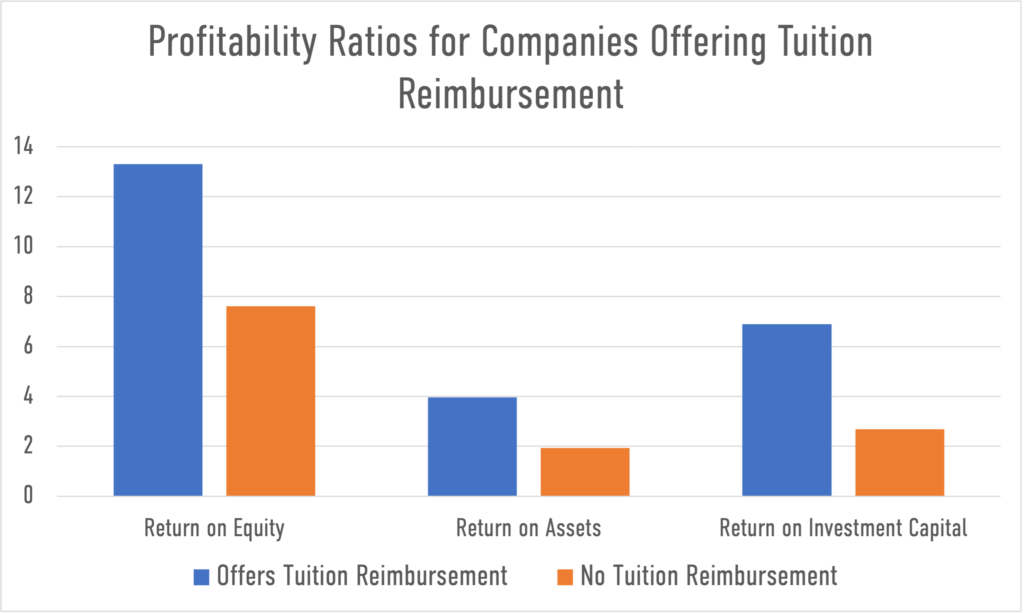 In working to advance racial equity in the workplace and across the communities their companies most impact, corporate leaders should ensure that their career development programs offer opportunity-increasing outcomes that address systemic educational disparities. As we see above, organizations that seek to progress in their racial equity journeys related to education and training can take steps to offer tuition reimbursement as a concrete action without financial disincentive.
If you are interested in supporting our mission, we are happy to discuss data needs, index licensing, and other ways we can partner, please fill out our request form to answer a few questions, and someone from our Investor Solutions team will reach out to you within two business days.