The JUST Report: Our ETF Shows That Public Interest, Returns, and Impact Can Align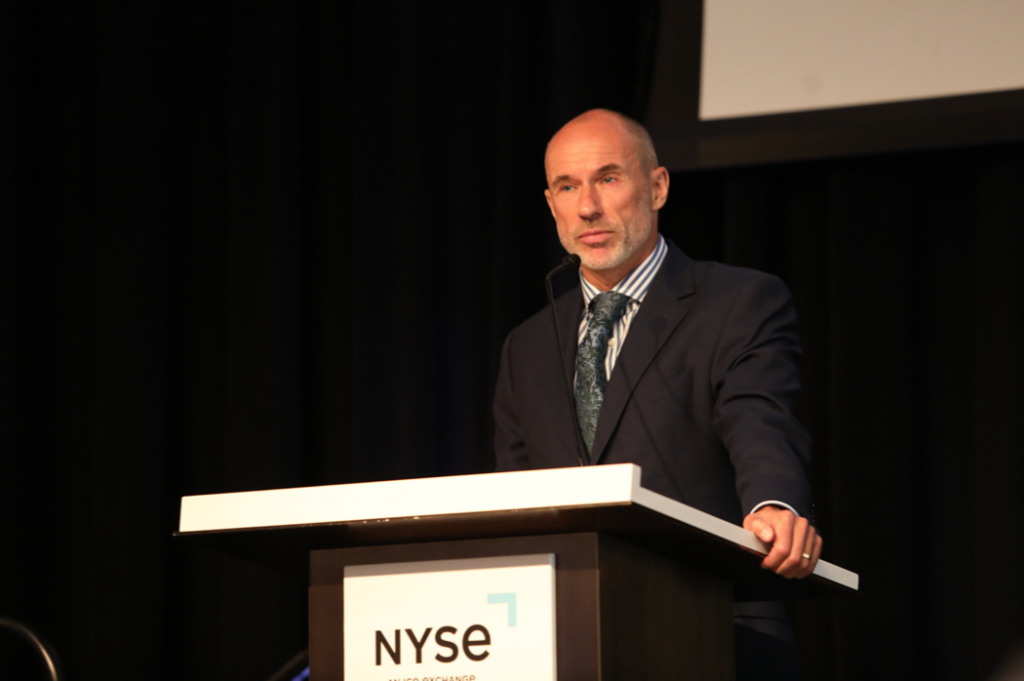 This week we marked the five-year anniversary of the JUST ETF. Launched in partnership with Goldman Sachs Asset Management, the fund has delivered exactly what we expected: solid financial return and measurable positive change on just business behavior.
At a time when ESG is coming under sustained attack, the American public has provided a powerful alternative framework. The entire model that underpins the index on which the fund is based – our proprietary JUST U.S. Large Cap Diversified Index (JULCD), which comprises companies in the top half our Rankings across every sector – is driven by the opinions and priorities of the American people, on a fully representative basis. And it's outperformed the Russell 1000 by 8.78% since inception through May 31, 2023.
To the best of my knowledge, the funds supported by JUST Capital (including the JUST ETF, the Sustainable Impact Investing UIT with SmartTrust and Argus Research, Natixis AIA Racial Equity Direct Index Fund, and a suite of SMAs alongside USA Financial) remain to this day the only products available to investors that are expressly designed and built around the priorities of the American people. As I wrote in an article about the ETF anniversary earlier this week, I believe it's a remarkable achievement that shows just business is indeed better business.
On Monday, we celebrated the occasion with an event at NYSE that featured some powerful speakers, including Catherine Winner, Goldman's Global Head of Stewardship, Roy Swan, Director of Mission Investments at The Ford Foundation, and the CEO of Amalgamated Bank, Priscilla Sims Brown. The discussion ranged from proxy voting to the morality of markets to what Swan called "patriotic capitalism." You can explore more insights from the discussion here.
A system that delivers growth, generates strong returns for investors, and creates value for all stakeholders on a sustainable basis is desperately needed, and perhaps within our grasp.
Be well,
Martin
PS: As I'm writing this, the Supreme Court has ruled against affirmative action in college admissions, which may have a significant impact on the business talent pipeline. Business leaders are beginning to react. We're following this closely.
JUST In the News
CNBC's Leslie Picker moderates a panel titled "The Value of Investing in Just Business" at JUST Capital's five-year anniversary event in honor of the JUST ETF, alongside Goldman Sachs Asset Management. Other speakers include JUST CEO Martin Whittaker, Head of Investor Strategies Cambria Allen-Ratzlaff, and more.
RepRisk interviews Martin on the issues Americans find most important, how the firm's data helps ensure our Rankings reflect real-time events, and why the outdated narrative of business success is holding back sustainable markets.
JUST Board Member Peter Georgescu writes for Directors and Boards on why "stakeholder capitalism is nothing more than smart capitalism" and reflects on the legacy of Henry Ford as a pioneer of turning profits while simultaneously helping the individuals who made those profits possible.
Worker Financial Wellness Initiative Video Spotlight
"It's really important for companies to listen to their employees. That's the way they show that they actually care." For Chipotle Field Leader Eddy Ceballo, who started 12 years ago as a Crew Member, his company's commitment to investing in its people has helped him not only accelerate his career but support his team in doing the same.
Eddy's story is one in a new video series we recently launched as part of our Worker Financial Initiative, which helps companies assess and improve their workers' financial health. Hear more from Eddy – as well as from Chipotle Chief Operating Officer Scott Boatwright – about the ways in which workforce investments not only support employees but drive better business outcomes.
QUOTES OF THE WEEK
(Image credit: Christopher Galluzzo)
"Call it ESG. Don't call it ESG. Call it global warming. Don't call it global warming. The point is – keep pushing forward on issues that matter on a values level."
Priscilla Sims Brown, CEO of Amalgamated Bank, speaking at JUST Capital's ETF five-year anniversary event at the New York Stock Exchange.
"Investing in your people is probably one of the smartest decisions you'll ever make as a leader, that'll pay massive dividends to your organization today and in the future."
Scott Boatwright, Chipotle's chief operating officer, to JUST Capital on why Chipotle committed to assessing and improving worker financial wellness.
JUST AI
IBM releases a new report on CEO decision-making in the age of AI. 69% of CEOs see benefits from generative AI across their organizations while their executive teams are more wary of the new technology.
Fortune interviews Mathias Döpfner, CEO of Axel Springer, on AI's short-term impact at his companies and his longer view on the future of journalism.
The Wall Street Journal sits down with Google's Chief Sustainability Officer Kate Brandt to discuss how AI can accelerate the fight against climate change.
A new survey is out from Insight Enterprises and Harris Poll on generative AI in the workplace. One major finding: 8 in 10 (81%) companies have generative AI policies and/or strategies established or in the works.
MUST READS
USA Today provides an overview of how the Supreme Court's decision to strike down affirmative action in college admissions could affect workplace diversity, equity, and inclusion initiatives.
ISSB Chair Emmanuel Faber speaks with the Financial Times about the IFRS Foundation's recently released Global Sustainability and Climate Reporting Standards, which provide a consistent playbook for companies on how to disclose key climate metrics.
Fortune writes about the ways one Fortune 500 Company is helping its employees overcome anti-trans legislation and discrimination. Intuit offers its workers coverage for gender-affirming care, relocation benefits, and hosts a yearly company-sponsored trans summit.
Financial Times highlights the more-than 50 companies that recently signed GLAAD's statement in support of LGBTQ communities and rejecting harassment and bullying. While statements of support like this have become commonplace during Pride Month, recent polling from Harris and Ipsos signals that companies face increasing backlash from consumers and politicians for their stance on key social issues, including LGBTQ rights.
The Wall Street Journal reports on frontline workers who are receiving "hero pay" for their service during the COVID-19 pandemic. West Coast dockworkers recently negotiated $72 million in bonuses due to hazardous conditions during the lockdowns.
Millions of U.S. workers will now be protected under a new law aimed at stopping discrimination against pregnant women. The Pregnant Workers Fairness Act will provide a range of accommodations to pregnant workers, including flexible hours and closer parking. CBS News has the story.
CHART OF THE WEEK:
Happy 5th Birthday, JUST ETF! On June 7, 2018, we launched the JUST ETF, powered by our proprietary JUST U.S. Large Cap Diversified Index (JULCD). The JULCD, which represents the top half of companies in JUST Capital's Rankings of America's Most JUST Companies, by industry, has outperformed the Russell 1000 by 8.78% since inception through May 31, 2023. This means that, if you invested $100 in the fund at launch, you would have nearly $220 in your pocket today.
Learn more about the JUST ETF – including how the companies included are delivering value not only for their shareholders but for all their stakeholders – here.